Rochester Car Accident Attorney
OUR CAR ACCIDENT LAWYERS STAY ONE STEP AHEAD – CALL (585) 270-8882
If you have been injured in a car accident, it is important that you speak with an experienced Rochester car accident attorney as soon as possible. Whether the accident was caused by a negligent driver or a defective car part, your injury lawyer can inform you of your rights, explore your options with you, and help you pursue a claim to help you cope with your losses. To get started, just call the Rochester car accident lawyers at King Law. Our attorneys can work with you to create a strong claim aimed at maximizing your compensation.
Customer Testimonial
"…King Law came in, and they took care of me. After that, all I had to do was really just rehab my knee and my back. And now I'm back to being fully functional."
Some injuries may not show up immediately, so it is important that you see a doctor immediately. Many victims are often left dealing with mounting debt from missing work, ongoing medical treatment, and more. You should not have to pay for the negligence of another. Allow the firm to seek compensation on your behalf. Victims injured in car accidents are eligible to receive compensation for medical bills, diminished earning capacity, rehabilitation expenses, and pain and suffering.
Some of our firm's recent recoveries include:
$112,500 Settlement – Car Accident After being struck by another vehicle while stopped at a red light, client sustained neck injuries that required surgery.
$105,000 Settlement – Car Accident Client sustained back and knee injuries after being struck by a texting driver.
$100,000 Settlement – Head-on Collision Client's leg broke after a vehicle cross the center line and hit his vehicle head-on.
Your
consultation
with the firm is provided free of charge. Call (585) 270-8882.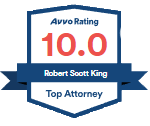 Should I Get a Lawyer For a Car Accident?
Car accidents are a stressful experience and navigating the process can be daunting. Although some people decide not to pursue legal advice or counsel after being involved in a car accident, the cost of failing to do so could be devastating. For this reason, it is important that you consult with an attorney to be sure you are aware of the potential outcomes given your particular circumstances. If you are still questioning whether you should get a lawyer for your car accident, it may be useful to consider exactly why hiring an attorney may be right for you. If you hire a lawyer to represent you for a car accident, they will help you in the following ways:
Communicate and Negotiate with Insurance Companies: It is no surprise that most large insurance companies have entire teams of attorneys at their disposal. Additionally, an insurance adjuster's job is to save their company money by paying you as little as possible. Having an attorney who knows the game and fiercely negotiates on your behalf is vital. Insurance companies will try to take a statement from people involved in an accident. They are trained to spin the facts on the recorded call in their favor. It is a good idea to talk to a lawyer before making any statement about how a car accident occurred.
Filing Papers with the Court: Admittedly, filing the appropriate papers with the court for any case can be both demanding and confusing. Each court maintains separate filing instructions and, at times, strictly enforces them.This is important because a failure to file or improperly filing of the required papers could result in the dismissal of your claim altogether.
Timeliness: As with the strict rules regarding filing, there are also a number of rules that govern critical deadlines and statutes of limitation that are associated with any claim brought before a court. A failure to meet these deadlines could, again, result in the dismissal of your claim. For example, the statute of limitation for injuries sustained in a car accident in New York is generally three years.
Investigation and Preservation of Evidence: Investigation is the most important part of any case. The side with the best evidence usually wins. As experienced car accident lawyers we have investigated thousands of cases. An experienced lawyer with private investigators will give you the best chance of finding the evidence you need to bring a successful claim following a car accident. Investigations surrounding car accidents are complex indeed and involve securing large quantities of accurate information that will be used as evidence to prove your claim. What's more, this evidence can be difficult to obtain without conducting a rigorous investigation and demanding that those at fault maintain all records such as physical property, phone logs, text messages, emails, and more. Our investigators can sometimes locate surveillance video from at or before the accident.
Conducting Depositions: Being interviewed under oath can be a scary experience. The other side may try to discredit you or intimidate you into making statements that can be harmful to your case. Not only will your lawyer represent you during any interviews or questioning under oath conducted by the other party, they will also conduct their own depositions. These on-the-record official interviews may include witnesses, law enforcement, first responders, medical professionals, and the other party. A good lawyer likes it when their client is deposed. Proper preparation for depositions in a car accident case can almost ensure a good settlement. Defense lawyers are always evaluating plaintiff's at depositions and if they are found to be credible a settlement usually follows.
Cost: Because most lawyers are compensated for their work on car accident cases by way of contingency fees, you will not be required to pay them any compensation for their work unless you receive a settlement. This helps you avoid the unnecessary burden of exhausting your own time, energy, and money that you would spend if you choose to pursue the claim on your own. You don't pay unless you win. At King Law we only take injury cases, including car accident cases on contingency fee.
How much does a car accident lawyer cost?
Most car accident lawyers in New York work on a contingency basis.  This means that you do not have to pay the attorney you choose to represent you unless you receive a settlement or are awarded compensation. Typically, you will be required to compensate your attorney with a percentage of the settlement you receive. Our contingency agreement is one-third of the recovery, or 33.33% It is also important to keep in mind that some costs are not factored into this percentage and it is not uncommon to compensate your attorney for the additional expenses that routinely occur throughout the course of their legal representation. Some examples include filing fees, expert witnesses, travel, and obtaining specialized services. In addition to these considerations, it is important to keep in mind that attorneys' fees could fluctuate.

Do I need a lawyer for a car accident settlement?
If you are asking yourself this question, chances are, you probably should. After a car accident the best evidence to help you is available. There is no guarantee that the evidence will be available in the future. There are also strict timelines for submitting information after a car accident. Medical payment claim forms are due within 30 days. Attorney representation at this stage in a proceeding is paramount. More often than not, insurance companies often choose to settle to avoid the more extreme cost of ongoing litigation and the potential excessive cost of losing at trial. However, experience is necessary in settlement negotiations to determine what your best course of action should be.With these things in mind acquiring attorney representation for a car accident settlement ensures that:
Your rights are protected;
You are not being taken advantage of;
You receive just compensation for the damages and/or losses you sustained;
All the options available to you have been fully explored and understood;
The terms and conditions of the settlement are being negotiated with your best interests in mind.

What to Do After a Car Accident
Immediately after a car accident, seek medical treatment. Having medical records and a full body examination can actually help to maximize the value of your claim. Many injuries are also not immediately visible, so getting regular checkups to monitor the progress of your injuries is also crucial for your health and your claim.

After a car accident, you should also:
Keep clear documentation of your injuries, including medical records, photographs, and other evidence of your injuries

Preserve any physical evidence, such as parts of damaged car

Collect contact information from witnesses who may be at the scene of the accident.

Call an attorney to help you file a claim.
What Factors Affect My Recovery Value?
In any car accident claim, the extent of actual damages will set the initial recovery value. This means fixes or medical attention with values that can be written down in dollars and cents. The more damage and harm done to you and your vehicle, the greater your recovery value. The total potential of your claim can also increase due to punitive damages – monetary penalty often associated with criminal driving behavior, such as DUI – and nominal damages – financial rewards granted in response to your own emotional trauma experienced. The actual compensation you receive will depend on the severity of your accident.

Car accidents can cause severe injuries, and in extreme cases, result in fatalities. Common injuries include:
Whiplash

Brain damage

Spinal cord damage

Back injuries

Nerve damage

Disfigurement

Liability also plays a major role in how much you can hope to be compensated. The less liable you are for your car accident, the more you should be able to collect from insurance companies or the other driver. Determining liability is a multi-step process that involves any insurance providers individually investigating the details of the collision to try to pinpoint who was doing what at the time of the crash. This can be a challenge in apparently simple cases, such as rear-end accidents, as well as in complex, multi-car pileups.

A driver's liability for a car accident may increase if they were doing any of the following:
The Importance of Taking Pictures for Your Car Accident Claim
Photos from a car accident scene can show proof of the cause of the collision, what contributing factors are involved in the crash and the full extent of damages that victims suffered. These pictures can show property and vehicle damage, injuries, and details that can help your claim.

Since memory can be considered unreliable at times, having photographic proof can help remind you of the details which you may have forgotten. During negotiations with insurance providers, your car accident pictures can be used as evidence to substantiate your injuries and the fault of the other party.

In the end, car accident photos can help you develop a successful claim and recover the financial compensation you deserve.

The following are helpful tips on taking car accident photos:


Take as many photos as you can. If space and storage permit on your smartphone, take as many pictures as possible. While it may appear to be a little excessive, you never know what you may uncover when reviewing the pictures later. Capture photos of all vehicles involved, the people at the scene, the skid marks on the street, the weather conditions, the street signs, and traffic lights.

Take pictures from different angles. Do not just take multiple photos of various things. Instead, take as many photos as you can of the same thing from different angles.

Take pictures of your injuries and document the recovery process. Photos can provide proof of the full extent of your injuries. Documenting the recovery process can demonstrate how serious your injuries are and how it prevents you from returning to work or living a normal life.

Take photos immediately after your accident. Take pictures as soon as possible. However, it may be difficult to do if you are severely injured. This could mean asking a friend, family member, or lawyer to take pictures of your injuries and then return to the scene at a later time.
Understanding Fault in Different Types of Car Accident Cases
When you are involved in a car accident in Rochester, seeking compensation for your losses should be among your first considerations once you have received the medical care you need. Yet obtaining compensation from an at-fault driver in Rochester can be complicated given that New York is a no-fault state.

Under New York Insurance Law § 5104, in order to be eligible to file a lawsuit against an at-fault driver after a car accident, you must meet the "serious injury" threshold established by New York law. To be clear, simply being able to prove that the other driver was at fault is not sufficient to file a lawsuit against that driver. Rather, in order to be eligible for compensation through a civil lawsuit, you will need to be able to show that you also suffered a "serious injury" as it is defined by New York law in addition to providing evidence of the other driver's fault. Assuming that you are in fact able to show that your injury meets the "serious injury" threshold, the following information can help you to understand how you might be able to prove that the at-fault driver is liable in various types of common car crashes.

Rear-End Auto Accidents

Rear-end collisions frequently happen because the driver in the rear is negligent. Even if the driver in front stops suddenly, any driver following has a duty to leave sufficient following space as opposed to tailgating or following too closely. While there are some situations in which the driver in front is responsible for a rear-end collision (such as when that driver failed to replace burned-out brake lights, for example, in order to alert any following drivers to braking), a majority of rear-end collisions result in the rear driver being at fault.

Intersection Crashes

According to the Federal Highway Administration (FHA), intersection accidents can happen for a number of different reasons. In some cases, a driver will run a stop sign or a red-light traffic signal. When a motorist fails to stop for a red light or a stop sign, it may be relatively easy to assign liability. However, intersection collisions can also be more complicated. In some cases, more than one motorist will bear responsibility for the collision if, for example, a driver is speeding while going through the intersection when another runs a red light. Or, for instance, a driver might turn left on a green yield without accurately judging the distance of an oncoming vehicle while that oncoming vehicle is speeding.

In situations where more than one motorist is at fault, New York's comparative fault law can come into play.

Multi-Car Pile Ups

Multi-vehicle pileup accidents often involve more than one driver who is at fault. These kinds of collisions often result in rear-end crashes, yet they tend to involve three or more vehicles, sometimes resulting in a dozen or more cars being involved in the accident. Each of the motorists may have been following too closely, and it can be difficult to determine which drivers bear responsibility for the collision without assistance from a car accident lawyer.

Sideswipe Collisions

Sideswipe accidents, like many of the other types of collisions we have described, can have many different causal factors. For example, a motorist might attempt to change lanes without realizing another vehicle is in her blind spot. Or, for instance, a motorist might fall asleep at the wheel and drift into another lane, causing a sideswipe collision. Your car accident attorney can assess the specific facts of your case and gather evidence to help prove that the other driver was at fault.

Parking Lot Accidents

While parking lot accidents frequently occur at low speeds, they can still be deadly, particularly when a pedestrian is injured. How do parking lot accidents happen? There are many examples. A driver might be driving too quickly through a parking lot to be safe, or a parked motorist might back out of the space without seeing another vehicle or a pedestrian behind the car. Or, for instance, two vehicles might attempt to grab the same parking spot. Since fault can be complicated in these collisions, it is often critical to have a lawyer on your side who can help to prove your version of events.

My Insurance is Denying My Car Accident Claim
In many car accidents, your greatest opposition is not the person who struck you but actually your own car insurance provider. In order to keep their own profits high, an insurance adjuster may attempt to give you a small payment under New York car insurance laws, an amount which may be less than you could recover with the help of an accident lawyer. You should not accept any initial settlement offer from any insurance company without first allowing a car accident attorney to review your claim. It could be possible that there are damages you have not considered or calculated, and which require a much larger settlement amount to cover.

If you suspect that your insurance provider is using insurance bad faith tactics, be sure to also let your lawyer know, as this can also be addressed in a personal injury lawsuit. Other insurance problems you may need to address include recovering compensation from a driver who is underinsured or uninsured. Because auto insurance in New York follows a no-fault policy, you will always be eligible to recover compensation for an accident. The question we can help you answer is whether the amount offered is sufficient for your needs.

Call a Rochester Car Accident Attorney for a Free Case Review – (585) 270-8882
If you were hurt in a car crash in upstate New York and want to learn more about your options for seeking compensation, you should seek advice from a Rochester car accident attorney as soon as possible. Beyond filing an auto insurance claim through your own personal injury protection (PIP) coverage, you could be eligible to file a lawsuit against the at-fault driver if you have sustained a serious injury and can prove that the other driver is responsible. Our attorneys can walk you through the claims process and protect your rights along the way. We can also help you determine whether or not your injury meets the "serious threshold" requirements. If an insurance company is refusing to settle your claim in a fair manner, we will not hesitate to litigate aggressively on your behalf.

Attorney Robert King is a former prosecutor and seasoned trial attorney who has proven himself time and again in jury trials. Contact King Law to learn more about how we can help.

FAQs
Should I get a lawyer for a car accident?

Yes. A lawyer can help you investigate how the accident happened, negotiate settlements with the insurance company, file a lawsuit, and navigate complicated legal hurtles.

How much does a car accident lawyer cost?

Most car accident lawyers work on a contingency fee for their services. This means that if they do recover a settlement for the client, they will be paid a portion of the amount. The standard contingency fee is one-third, or 33.3%, of the settlement.

Do I need a lawyer for a car accident settlement?

It is generally a bad decision to represent yourself in a car accident case. Experienced lawyers can negotiate larger settlements with the insurance company and get the client the money faster. Additionally, the process of filing a lawsuit and litigating the case is complex and likely requires an experienced lawyer.

When to hire a car accident lawyer / when to get an attorney for a car accident

The first thing to do after a car accident to call 9-1-1 and make sure that everyone is okay. Then, you should go to the doctor, an emergency room, or urgent care. Your next step should be to contact a lawyer. It's important to contact a lawyer quickly to preserve evidence and navigate the applicable statute of limitations.

Why do I need a lawyer after an accident?

Why do I need a lawyer after an accidentA lawyer can help you investigate how the accident happened, negotiate settlements with the insurance company, file a lawsuit, and navigate complicated legal hurtles.

Call the office at

(585) 270-8882

. Request a free case evaluation today.
OUR COMMITMENT TO EXCELLENCE