ATTORNEY JERRY KING
Criminal Defense Lawyer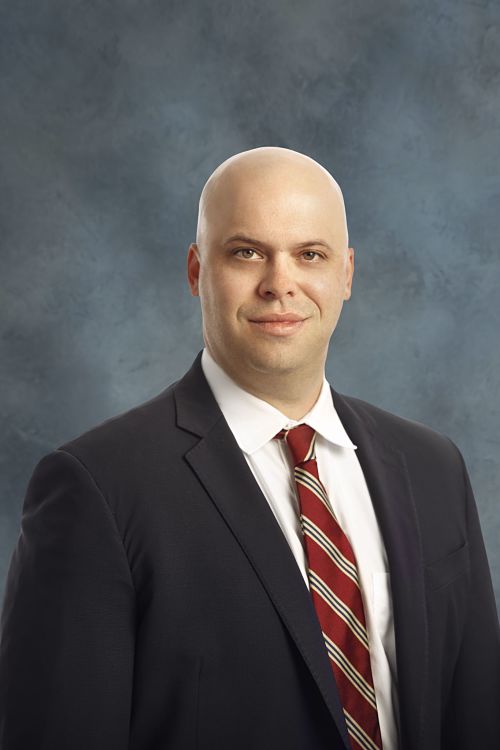 Jeremiah, or Jerry, as many call him, grew up in the Rochester area. He developed a competitive drive during high school as captain of the varsity basketball team. Jerry graduated from St. John Fisher college in 3.5 years and entered the workplace. Over the next several years, Jerry gained real world experience working a variety of jobs ranging all the way from beer salesman to a financial brokerage on Wall Street. These experiences enhanced a natural ability of Jerry's to identify and work with people from different walks of life. Having successful lawyers in his family, it was a natural decision to ultimately attend and graduate from SUNY Buffalo Law School where he graduated Cum Laude.
During Law School Jerry worked as an intern for the Monroe County District Attorney's Office where he developed a passion for Criminal Law. After graduating, Jerry spent his first year exclusively representing Veterans in a variety of civil matters. It was very rewarding to achieve positive outcomes for Veterans who came to Jerry when they were facing life altering circumstances such as eviction, loss of VA benefits, foreclosure and other issues. In handling those matters, Jerry began to gain experience working with individuals suffering from addiction issues, mental health issues, PTSD, and other life challenges.

Prosecutorial Experience
Following his passion for Criminal Law, Jerry began his career as an Assistant District Attorney. He spent 2 years as a prosecutor in Schuyler County, 2 years in Steuben County, and 2.5 years in Ontario County. Jerry worked on all types of cases including traffic matters, violation level offenses, misdemeanors, and felonies. Jerry handled thousands of cases during his time as a prosecutor and gained valuable experience with strict discovery requirements, bail reform, motion practice, hearings, trials, and sentencing.
Jerry was responsible for handling Drug Court, Veterans Court, and Mental Health Court for approximately 2 years during his time with the Ontario County District Attorney's Office. He became very familiar with how drug and alcohol issues can affect a case as well as how local treatment agencies and inpatient programs operate and alternatives to incarceration. From that experience, Jerry knows that people in a difficult situations can turn things around if they are given a chance and with the right assistance/representation.
Jerry joined King Law because he knew that individuals charged with a crime deserved better representation than what they were getting, because he has a talent for helping people in tough positions much like he did with Veterans, and because he saw the kind of work King Law was doing. Everyone accused of a crime deserves a loyal, diligent, and courteous lawyer on their side. Jerry and the attorney's at King Law are raising the bar.

TAKE CHARGE OF YOUR LIFE
JUSTICE IS WITHIN YOUR REACH. START WITH A CONFIDENTIAL CASE REVIEW.